Matching Up the Lincoln MKZ to its Competitors
How Does the 2020 Lincoln MKZ Compare to the All-New Cadillac CT5
In the field of luxury midsize vehicles, you have two categories: The established models, where you know what you are going to get, in terms of elegance, features, and technology. Then there are the newcomers, who bring with them an array of questions for drivers.  When you want a luxury sedan that fits your needs and style, you turn to the 2020 Lincoln MKZ. It provides all of the touches of class and high-tech functions you love, all wrapped in one beautiful package.
But how does it rate against the newest addition to the Cadillac family, the Cadillac CT5? Let's just say, newer doesn't necessarily mean better when it comes to coming out on top.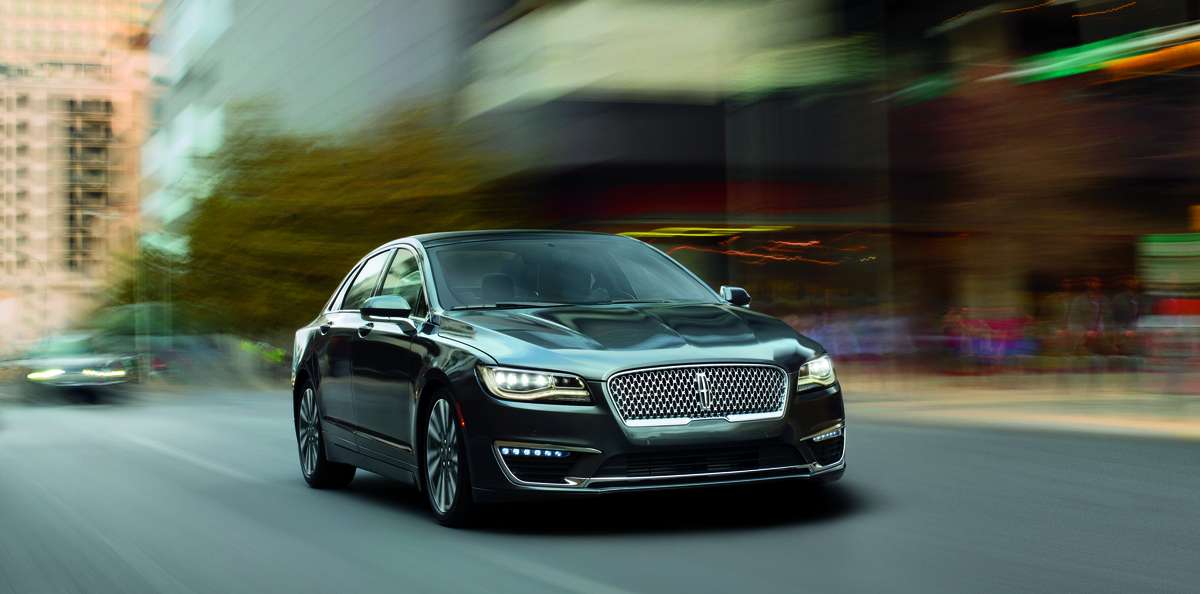 The Lincoln MKZ offers Vauxhall, NJ families a sophisticated upgrade from their current sedan, by supplying an impressive amount of power and luxurious elements inside and out. Meanwhile, the CT5 fails to live up to the Cadillac reputation, with lackluster performance and low-grade design, it simply can't measure up. Maplecrest Ford Lincoln of Union wants to show you exactly how these two models compare, so you make the right choice for your family.
Engine & Fuel Performance
2020 Lincoln MKZ
The 2020 Lincoln MKZ comes equipped with plenty of power under the hood. It gives you two potent powertrain and even a hybrid option, to let you customize your driving experience. Each gives you a smooth and efficient drive. The available all-wheel-drive will give you an additional boost of confidence as you tackle the streets of Vauxhall during any condition.
Turbocharged 2.0-Liter four-cylinder engine, 245 Horsepower & 275 lb-ft of torque, Paired with six-speed automatic transmission.
Twin-turbo V6 engine, 350 horsepower (400 HP w. all-wheel drive) & 400 lb-ft of torque, Paired with six-speed automatic transmission
Hybrid 2.0-liter four-cylinder engine w. electric motor, 188-horsepower & 129 lb-ft of torque, Paired with CVT
EPA-estimated 20 mpg/city & 31 mpg/highway
Hybrid: EPA-estimated 42 mpg/city & 39 mpg/highway
Cadillac CT5
The CT5 gives you just two powertrain options as you take on your daily commute. Neither match up to the amount of power you'll find in the Lincoln MKZ. It is a spinoff of the more powerful ATS model but doesn't hold up to its predecessor. It bills itself as a hybrid sport-luxury sedan but lags behind when it comes to its performance.
Turbocharged 2.0-liter four-cylinder, 337 horsepower, 10-speed automatic transmission
Twin-turbocharged V6, 335 horsepower, paired with a 10-speed automatic transmission
EPA-estimated 23 mpg/city & 32 mpg/highway
Interior Space (Seating and Storage)
When it comes to riding in comfort, the numbers don't lie. The Lincoln MKZ brings you nearly two inches more legroom and almost an inch-and-a-half more hip room for your front and rear passengers, than the Cadillac CT5. Rear headroom is more of a premium on the CT5, while the Lincoln MKZ offers ample room for even your taller passengers to breathe free and comfortably. The same goes for your luggage. The Lincoln MKZ allows you to carry even more in your cargo space.
Safety Amenities
When you hit the road, you want to know your sedan is protecting you. That comes from its design and driver-assist features. The Lincoln MKZ is well-equipped to keep you safe on the road. It earned an Overall Five-Star rating from the National Highway Traffic Safety Administration. Each Lincoln MKZ comes with the Co-Pilot360 suite of features, including lane-keeping, pre-collision braking with pedestrian detection, a rearview camera and blind-spot monitoring, all standard. The CT5 lacks many of the standard driver-assist features you'll find in the Lincoln MKZ.
Discover the Difference in the Lincoln MKZ
When matched up head-to-head, the Lincoln MKZ just makes sense. The Cadillac CT5 can't keep up with everything the Lincoln MKZ offers. The best way to figure out if the Lincoln MKZ is right for you is the see it for yourself at Maplecrest Ford Lincoln of Union. Explore what makes the Lincoln MKZ the perfect fit.